We are a mighty mix of parents
UPLAN is our national network. A lot of us are parents of color; many of us are immigrants; a lot of us are grandparents, raising another generation. Some of us live in big cities, and some in small towns.
We are UPLAN, parents coming together from across the country to inform policies and programs that matter to families and children, especially families with young children.
Got one minute? Meet us in this video.
UPLAN's blog shares news and opinion about kids and policy, from around our network and beyond.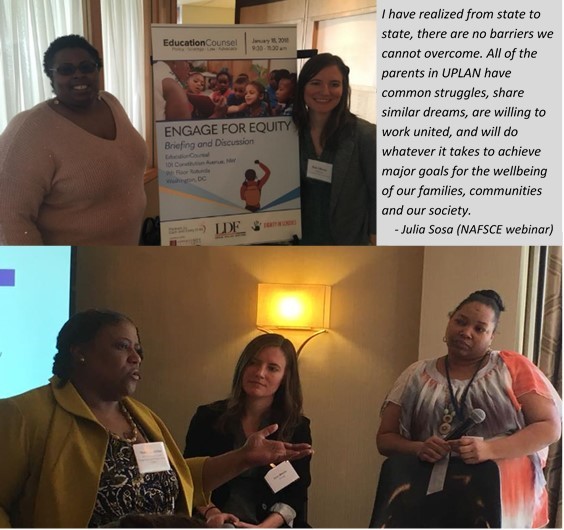 UPLAN's message is getting out there in 2018! Organizations across the country are asking UPLAN parent leaders to their share expertise on parent leadership. In January, UPLAN parent leader and Governing Council member Julia Sosa from the Parent Institute for Quality Education (PIQE), Donna Thompson-Bennett Co-Director of the National Parent Leadership Institute (NPLI), and UPLAN National Organizer Erin Moore shared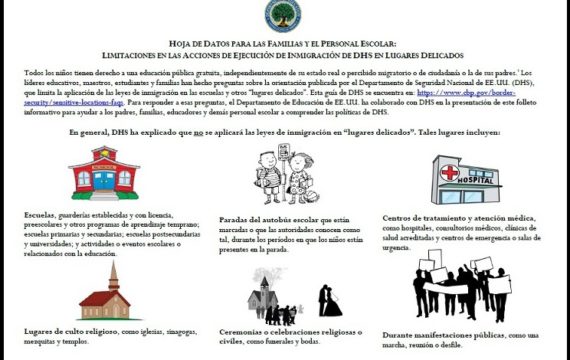 The U.S. Departments of Education and Homeland Security have a joint policy to not conduct  immigration enforcement activities at "sensitive locations" including schools, school bus stops, health care facilities, places of worship, religious or civil ceremonies, and public demonstrations. UPLAN parent leaders, in several meetings with US Department of Education top officials, shared parents' fears and the barriers to engaging