Investing in Parent Leadership
Fighting for Our Children
We are passionate parent leaders in our children's schools, our communities, our cities, and our states who are leading change to make life better for all children and families.
UPLAN members offer a founding Vision and Policy Platform for Families and Children, the mainstay of the principles that guide us, and the issues and public policies that matter most to families like ours.
Our most immediate policy focus areas are: 1) calling for a new federal Office of Parent Engagement, 2) increasing resources for and affordability of early care and education, 3) protecting immigrant families, and 4) implementing the Every Student Succeeds Act (ESSA) in a way that supports these goals.
If you invest in a parent, you have invested in the whole nation.

Grace Ssebugwawo
Federal Way, Washington
Investing in Parent Leadership
In UPLAN, we build each other up as parent leaders. We learn from each other, and from one another's organizations. Our aim is to make sure that our hard earned knowledge about what really works is part of decision making at the local, state, and now national level.
UPLAN convenes parent leaders and groups to share the best of leadership development and organizing. We offer training on parent leadership, organizing and policy issues from a parent's perspective. We work to increase the capacity of organizations to embrace and build parent leadership.
As a parent leader and a change agent that advocates for my family and community, I know that parents are crucial stakeholders in the decision making process. There should be no decisions made for our families and community without us being at the table and not just on the menu.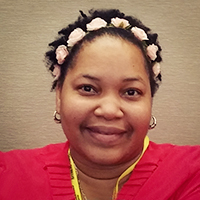 Toyin Anderson
Rochester, New York
The Ripple Effect of Parent Leadership
Parents Making a Difference
Many of you may have your own story about what happens when parents real-life experience is in the equation as decisions are made. All of us have a story about what could be different, that would make day to day life better for our families. UPLAN helps get our voice into the mix; we hope you will be encouraged to explore your own leadership. We know that parent leadership has a far-reaching and lasting impact toward achieving equity for children and families.
The Annenberg Institute took a look at us, and they call what we do the "Ripple Effect."
"As public officials and parent leaders increasingly work together on issues and programs, collective action to improve conditions and outcomes for children gains momentum, resulting in more public forums, more public will to support education, and more formal inclusion of valued parent leaders in decision-making. Civic climate improves and the whole community benefits."
"When parent leaders speak out, their voices carry the authority of lived experience. They understand how gaps in social, health, and educational services limit their children's future in critical ways. They learn to work with parents across boundaries of education, race, income, language, and culture."
"When elected officials and policy-makers listen to parent leaders, they become more aware of how their actions affect children and families, especially those who lack income or education, or who are marginalized by race, language, and culture."